A business letterhead template is a simple and very effective way to represent your company. Business letterhead plays a vital role in creating a professional image of your startup. The main purpose of this is to convey the information about your company, business, its location and other related details. It contains all the necessary details from the point of view of both sender and receiver. A letterhead template provides you with an opportunity to make a lasting impression on the person receiving it, so one should always take care of designing letterheads.
A business letterhead template needs to be designed in such a way that it conveys all the details of your company in a clear manner. This makes sure that new clients can easily find out more about your business before they look at your pitch deck. Here are some tips on how to create a letterhead for your startup: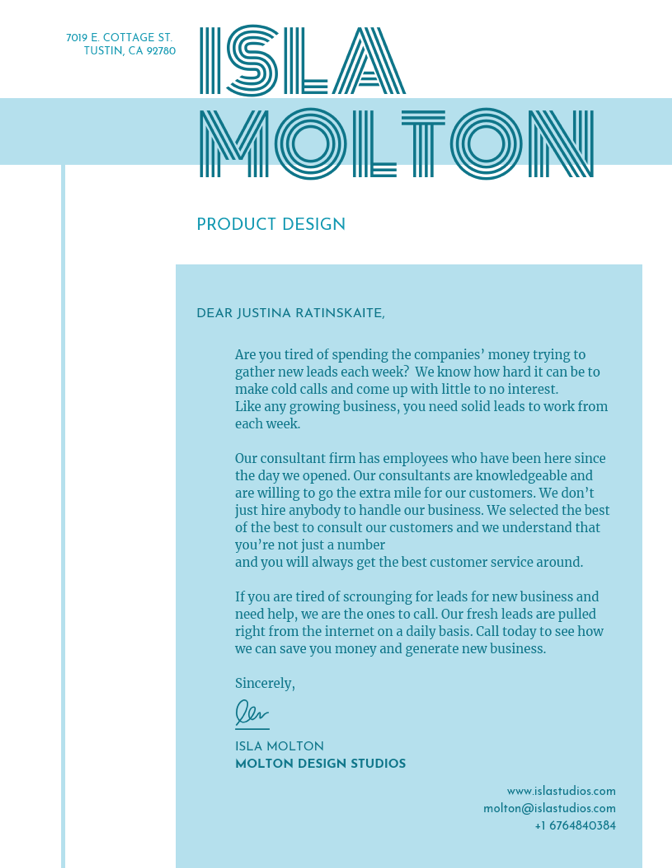 Source: Venngage
1. Choose The Correct Design Type
There are many types of letterheads available in the market, all with different designs and styles. You need to decide which one is suitable for you based on the nature of your business. For example, a law firm must choose a letterhead that contains the logo of the company with all its legal details.
If you need a wide variety of company letterhead template options, check out Venngage.
2. Choose A Suitable Font Size And Typeset
Choose an appropriate font size for your letterhead. The text should be legible from a distance. If you are using more than one type of font, make sure you use a different type for your address and contact details from the rest of the text. Always avoid using fancy fonts and typeset.
3. Use An Immediate Attention-Grabbing Heading
A professional letterhead template must contain essential information about your company in a clear and concise manner, but it should also attract the recipient's attention towards it. Some free letterhead template options do not contain any heading at all, which is a big mistake. The heading should be written in bold fonts and must take up the maximum space on the letterhead. This helps in grabbing the immediate attention of people receiving it. It also makes sure that they immediately know what your business is about.
4. Use The Right Height For Your Content
The amount of information you want to include on your official letterhead template is entirely up to you. If you are using more text, make sure the height of the heading and body of the letter are adjusted accordingly. Do not leave any blank space in between these two areas. This creates the impression that everything was done in a hurry. Make sure you do not exceed the recommended height, as it can create a bad impression on your clients and customers.
5. Keep The Design Simple
The purpose of a letterhead is to convey information in a clear manner that creates an impact on the recipient. You need to make sure that there are no complicated elements used in the design. Keep it simple, clean, and professional-looking. You can use images or color to make it stand out, but do not overdo any one thing.
6. Include Your Company Logo
Your logo acts as a building block for your business identity. This is the first element that makes people familiar with your brand name, so it needs to be included in the letterhead. Always make sure that your logo is clear and has a decent resolution.
7. Include Business Contact Information
Every letterhead must contain the address, phone number, email ID, website details, etc. of your company. This makes it easier for people to reach you or contact you regarding the business. Include the most relevant details in your letterhead so that people do not have to search for it elsewhere.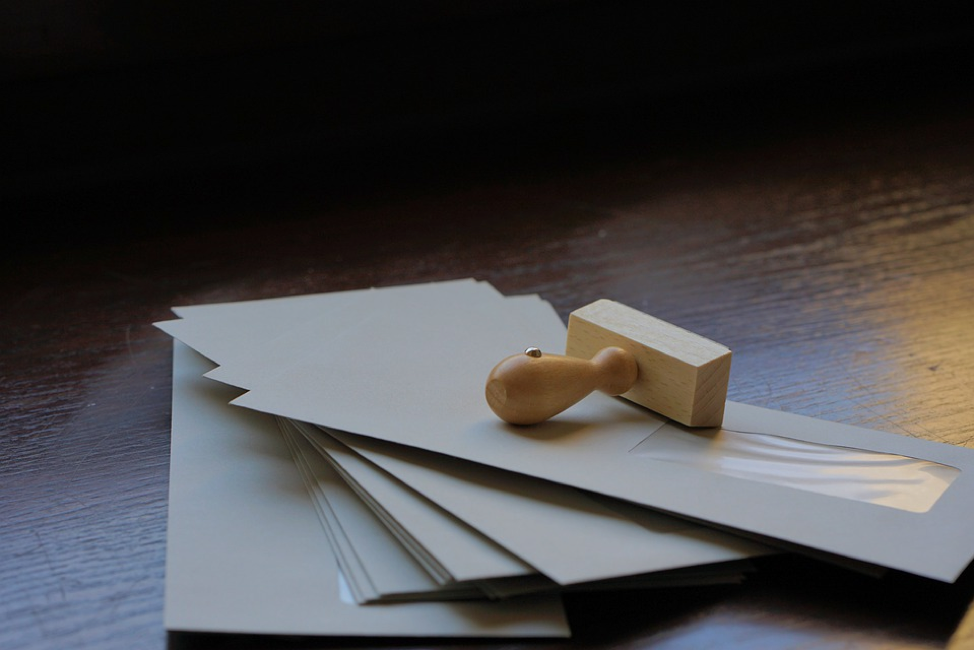 Source: webandi/Pixabay
8. Use Good Quality Paper And Envelope With Your Letterhead
Your company might be great, but its image can be badly affected if you choose an unattractive or low-quality envelope and paper for your letterhead. Make sure you choose a paper that is of high quality and has the color and texture that reflects the nature of your business.
These are some key aspects to be considered when designing a letterhead for your startup. You can always get new ideas from online sources such as Google Images, Pinterest, etc., but make sure you do not steal designs from other sites. Create something unique, and you will surely impress your clientele.
9. Be Consistent In Presentation
People who have received a letterhead from you in the past should immediately recognize it when they receive an email from you or when they see your business card, etc., because a good impression is always important. Using the same theme in your letterhead for all these different mediums can make you stand out from the crowd.
Conclusion
Designing a letterhead for your startup can be a daunting task. But it doesn't have to be! With these tips, you'll have to know the things you have to consider when designing one.