In 2020, the world spent $143 billion on mobile apps, making mobile ads the reigning champion of the advertising industry. Clearly, if you wish to sell a product or a service, you need to be advertising on mobile apps, pronto!
Businesses got the message loud and clear, as the total mobile marketing spend maxed out all past records to hit $240 billion in 2020, and are predicted to surpass $290 billion in 2021.
You could be exploring mobile ad networks for two reasons. You could be wanting to advertise on other mobile apps or websites to drive more traffic to your app, or you may be thinking about selling adspace on your app and making extra advertising revenue. Of course you can do both these things and maximize your revenue. For both goals, you are going to need a mobile ad network to channel or distribute your ads.
What is a mobile ad network and why do you need one?
Mobile ad networks are companies, or advertising networks that connect advertisers with publishers who wish to sell adspace on their apps. They are essentially a platform which brings together the demand and supply people. Google Ads, Facebook Ads, Ad Colony and many others are examples of mobile ad networks that take your advertisement and spread it across to the world's mobile users, trying to give your ad maximum visibility and conversions.
Since the largest chunk of internet traffic today comes from mobile phones, the focus is higher on advertising for the mobile. Here too, the larger impetus is on mobile apps as they are the biggest crowd-pullers and eye-ball grabbers.
In fact, according to an eMarketer survey, nearly 90% of mobile internet time is spent in apps.
There were a total of 218 billion mobile app downloads in 2020, up from 204 billion in 2019. The number only goes up year on year.
In January 2021 alone, Datareportal recorded 5.22 billion unique mobile users, making up 66.6% of the global population.
As you can see, mobile apps are fertile ground for getting your message across and stirring up interest and engagement in your product. Mobile apps are also great places to sell ad space and make money by letting other businesses advertise on your app.
Why do you need mobile ad networks?
You could send out the ads yourself, trying to cut the middleman. However, you reach could be severely limited. Ad networks, as the name suggests, have a massive network of publishers and can get your ad placed on way more apps and websites that you could do yourself.
Moreover, the best mobile ad networks have the inventory and analytics to serve your ads to the right audiences, thus optimizing your ad spend wisely and getting you the best bang for your buck. If you had to pay a dime for every ad you display, you'd be better off showing it in places where your potential customers hang out. Displaying diaper ads on a gaming app might not get you much return on investment.
Mobile networks use their analytics to match the right ads with the right demographics and user targeted ads to engage the right user groups. All of these features are based on quantity of data. The network which has more data has better targeting capacity. So choosing the right network allows you to serve your ads to the right audience and reap better returns on your investment.
So what are the best mobile ad networks in 2021?
You have a wide variety of mobile ad networks to choose from in 2021. Some like Google Ads and Facebook Ads are obviously widely popular. There are but a number of other options you might choose for specific purposes. So let's take a look at the best mobile app ad networks that can help you monetize your app better and make more money in 2021.
Google Ads

Google, the biggest name on the internet, has its own ad network called Google Ads. The mobile app ads specific part of Google Ads is formally known as AdMob and lets you run all kinds of ad campaigns including cost per click (CPC), cost per install (CPI), cost per mile (CPM), video ads, interstitial ads, banner ads and more.
Obviously owing to its massive userbase – over 4 billion people in the world – Google has a goldmine of data and hence, can serve ads to the largest number of people. That's more than half the world's population.
In fact, there are over 2 million accounts on google ads and more than 2.9 million companies use Google'smarketing services. According to statistics gleaned from Alphabet – Google's parent company itself – 84% of Google's revenue comes from advertisements.
Google AdMob combines state-of-the art technology and humongous data resource to help business serve ads with precision and to the widest relevant audience groups, bringing in more returns on every dollar of ad spend.
Google's detailed analytics allow advertisers to gain insights about user behaviour and their interaction with the ads, allowing you to fine-tune your campaigns and constantly increase your credibility among target audience.
Google AdMob also offers easy integrations meaning that you can easily monetize your app, even multiple apps from the same account, and use it on any platform from anywhere. Many believe that it has the best cost per mile in the market, much higher that most competitors.
Facebook Ads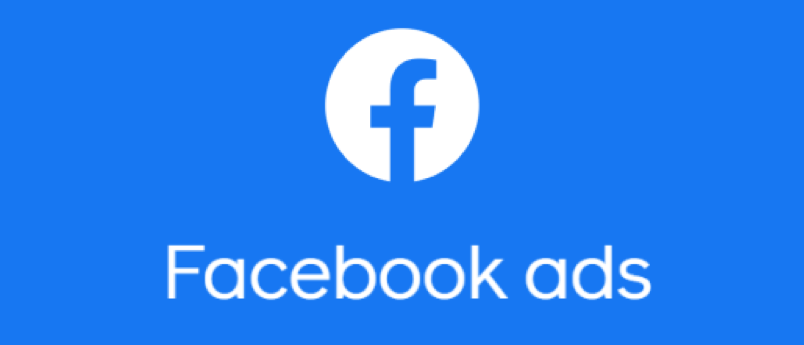 Another giant of the mobile advertising industry is Facebook. According to eMarketer, 96% of marketers feel Facebook offers the best return on investment in ad spend. That is huge!
The draw is understandable. Facebook has over 2 billion active monthly users. That's a massive number, even for Facebook. So no matter who your target audience is, a large chunk of it is on Facebook. With a little clever advertising, all these people, even though they aren't buying on Facebook, are properly primed to buy your product if you serve your ads right.
Moreover, Facebook has a massive data resource at its hands. It not only knows the basic demographics like age, gender and location of your audience but also their unique interests, likes and dislikes. This allows them to target their ads so well, that users see ads for exactly the products that were on their mind.
Also, Facebooks ads are cheap, as reported by many users. For as low as $1 a day or less, you could serve your ad to thousands of targeted users.
Facebook also has a rich suite of analytics allowing you to easily track you reach, number of clicks, cost per click and cost per conversion. This way, you can see how well your campaign is faring and fine tune every aspect until your ads hit just the right spot.
Apple Search Ads

As of January 2021, Apple claims over 1 billion active iPhone users across the world. All of these are App Store users and clearly, Apple Search Ads have exclusive access to this spending market. Apple Search ads allow marketers to increase their visibility in the app store to a huge extent, making way for higher engagement and revenues from mobile apps.
One of the best things about Apple Search Ads is organic placement. As compared to other types of ad networks that send users to the product page, Apple Search Ads display directly in search results. Therefore, iOS app developers can exercise the option to bid for the ability to serve ads within the App Store search results, allowing them to target highly engaged audiences, increasing conversions.
70% App Store visitors use Search to find apps. 65% of all downloads are a direct result of a search. In fact, Apple Search Ads records an average conversion rate of 50%, making it one of the most rewarding mobile ad networks out there.
AdColony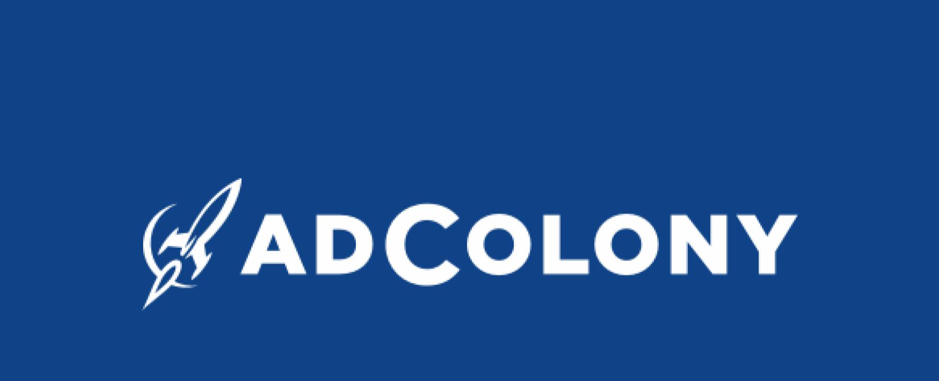 AdColony does a great job of nailing the most popular advertising format of today – video ads. What truly sets it apart from the rest is its video quality.
Rich media formats with HD video quality makes your ads look professionally made – well because they are – allows you to compete with the biggest names in your industry and make your ads truly count. A quality video really boosts the traction and engagement your ad receives, making your investment bring in solid returns.
AdColony has a huge team of developers and designers working on producing video ads that stand out of the crowd and bring in a real bang for your buck. Having won over 20 awards for their performance, AdColony has quickly become a hit among businesses and today boasts over 1.4 billion mobile users.
Other Top Ad Networks
Other than the above, some more top mobile ad networks include:
Twitter Ads
Snapchat Ads
AppLovin
Taptica
Wrapping Up
Choosing the right mobile ad network can help you increase the visibility and discoverability of your products. Mobile apps are today the biggest medium users engage with. No matter who your target audience, they are using a few select apps and spending 90% of their internet time in these apps, which actually amounts to as much as 3 hours a day, every day. That is why advertising on mobile apps is the future of advertising and any of the above mobile ad networks can help you make the most of it.