The world of business and entrepreneurship is full of successful outsourcing examples. Businesses outsource app development all the time. Besides being a way to minimize cost, outsourcing app development also ensures that founders get to focus on building a robust business model while their app is being built by experts of that field.
Sounds like a fruitful arrangement, doesn't it? Sure sounded that way to a number of very successful businesses that chose to have mobile apps for their business be built by hired app developers.
Let's take a look at some of the top examples of companies that use outsourcing to build high performance apps for their business.
1. Alibaba
The largest online marketplace that befuddled the world by taking on global giants like Amazon and eBay, Alibaba owes a big part of its success to US based developers who early on helped Jack Ma develop the mobile app. In his book, Jack Ma said that back in the day, finding app developers in china was a tough job. Being a primarily manufacturing-based economy, software developers were scarce and internet restrictions made them hard to find. Since that could not have stopped Jack Ma, the visionary, from making Alibaba a global success, he hired developers to build the mobile app.
In fact, Alibaba outsourced multiple projects while scaling. What started as a small internet company could have stayed that way if it wasn't for Jack Ma's growth mindset. The amount of talent scouting Ma would have had to do to develop his app locally could not only have cost him more time and money, but could also have affected the quality of his services. Outsourcing to developers who were more qualified for the job helped him focus on his business.
Outsourcing allowed Alibaba access to a bigger pool of talent than he could find locally. If that makes business sense to you, outsourcing is the way to go.
2. Basecamp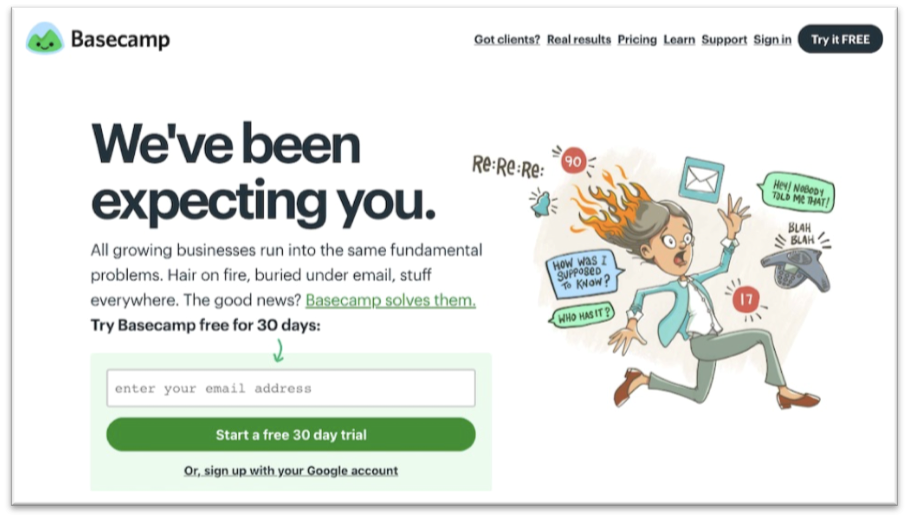 The project management tool that quickly went from a design firm for hire to one of the most popular project tools on the market, Basecamp was born out of a need for better tools for managing business processes and keeping communication streamlined.
For businesses working with diversified and remote teams, Basecamp serves as a lifesaver, allowing effective collaboration and communication. According to founder Jason Fried, he and his team began developing Basecamp when they found it hard to organize their own internal processes and as a result not only lost productivity but also projected a poor image to their clients.
When the team realized that there's no ideal platform that serves as a place to have good communication and keep track of operations, they decided to build one themselves. At the time however, they were already a thriving design firm with plenty of high value clients to cater to. They therefore found it hard to develop the mobile app for Basecamp all on their own. By outsourcing their mobile app development, Basecamp was able to focus on their business priorities. They could spend more time pitching their product to businesses and get an early start on monetising and client acquisition.
3. Google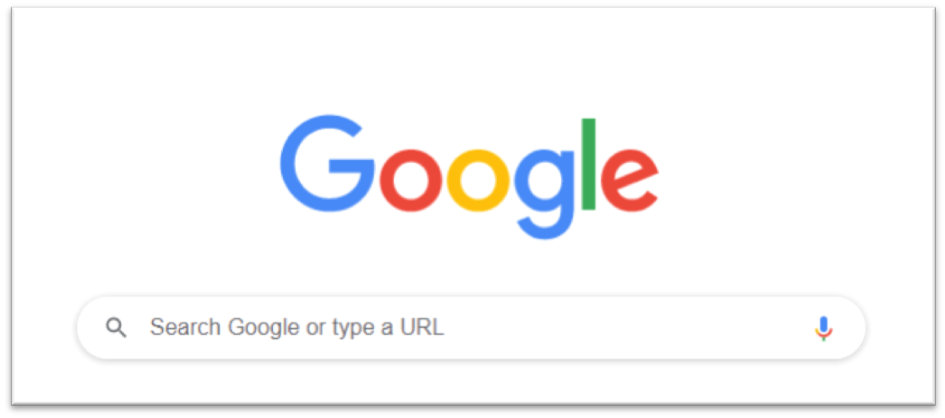 The world's leading tech business, Google is in fact a topper in the list of companies that use outsourcing. From virtual assistant work to development, IT and more, Google outsources a variety of projects to professionals around the world for one simple reason – efficiency.
For a company that had dozens of products and services to offer, developing every single project inhouse can be a tedious undertaking. Google uses a network of contractors, vendors and temps to handle non-core development projects and tertiary parts of their business for different reasons. Since Google is famous for taking good care of its in-house employees, outsourcing parts of their business allow Google to stay generous in their parental leave policy. Also, outsourcing allows them the benefit of expertise.
As far as successful examples of outsourcing go, Google is undoubtedly a beacon. Being able to outsource non-core work allows Google to stay focused of the core parts of their business, as a result of which they enjoy unparalleled success. In fact, a Bloomberg report states that in 2018, Google had more contractors than the number of in-house employees they employ. Clearly, even with a million plus in-house employees, Google found outsourcing to be a profitable option.
4. Slack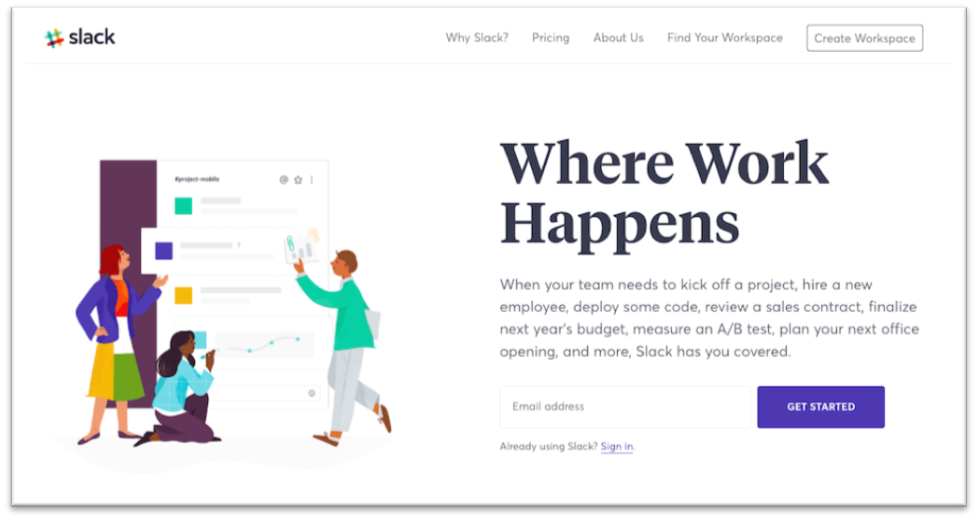 The success story of Slack is a testimony to the power of outsourcing app development. Founder Stewart Butterfield knew he needed some capable hands to physically execute his brilliant idea. What he had was a vision. To make that vision a reality, Butterfield actively looked for someone with the design skills and development experience.
He created a rough unstyled prototype and brought it to Metalab, and asked them to make it great. Metalab then worked with him to design the app from scratch, build a brand, a marketing site and everything else to go along.
At the time, enterprise apps were accustomed to being drab and boring, with legacy design and little to now innovation. Slack broke the norms and created a fun, vibrant app that brings a bit of play to work.
Slack is an excellent example of outsourcing. When it comes to having an idea but not necessarily the technical skills to make that idea a reality, a lot of people tend to put their startup dreams on hold or go hunting for much harder alternatives like finding a technical co-founder and even learning coding from scratch.
You don't learn how to lay bricks when you need to build a house. You hire people who know that job, while you tell them what kind of a house you want.
Stewart Butterfield did just that. Not willing to waste a single minute in bringing his amazing idea to life, he approached app developers who were good at their job, and today, Slack is a publicly traded app with a valuation of nearly $25 billion.
5. GitHub
Today, GitHub is the world's largest code repository. Its open source model amasses the expertise of a huge population of software developers from across the world. Over 31 million people use GitHub to work together, ask questions, share ideas and develop a massive resource.
GitHub founders wanted to have Git expert Scott Chacon on their team to leverage his formidable experience. However, when they couldn't afford to hire him as a full time resource, they brought him on board as an outsourced contractor. This helped them develop the Gist backend with Chacon's support.
This here is another very interesting example of companies using outsourcing to use the expertise of someone they can't hire full time. The consequent success of GitHub speaks for itself and today, Chacon is the CIO of GitHub.
6. Microsoft
The name that's synonymous with technology, Microsoft is also a company that uses outsourcing to supplement its 131,000+ in-house employees. Being the giant corporation that Microsoft is, it has a number of projects that run parallel to its traditional scope. Over the years, Microsoft has outsourced work to many contractors.
To bring peace of mind to its employees as well as reducing their workload and freeing their capacities to focus on creative work, Microsoft manages its many contractors using defined deliverables, processes and service-level agreements.
Outsourcing helps businesses ensure that their core talent remains focused on their core business deliverables. For everything that is essential yet outside the traditional scope, outsourcing to professional contractors ensures not only employee satisfaction but also higher quality, as you get to hire experts of that particular task as opposed to training your in house workers for a whole new project.
7. WhatsApp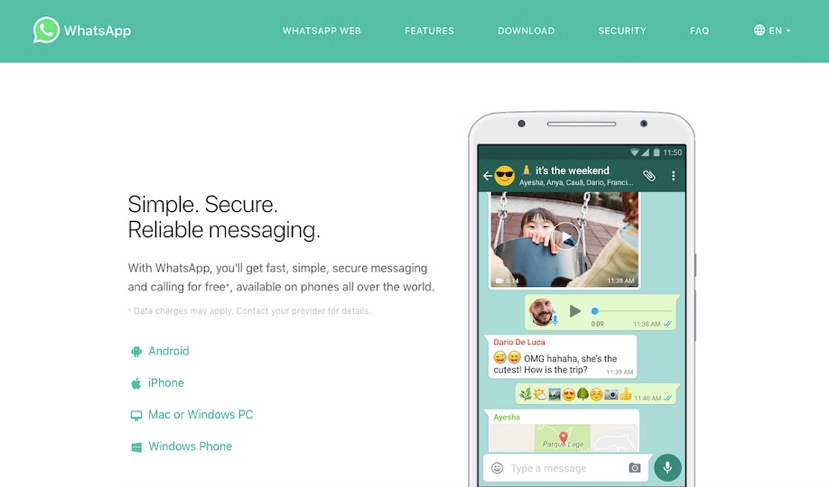 WhatsApp is only the world's most popular texting platform. It is the first choice of both individuals and businesses who wish to stay in touch with people. The traditional text messaging technology –
SMS – has almost been pushed back entirely, with WhatsApp becoming the first choice of sharing text messages, pictures, documents and even audio and video calls today.
To become what it is today, WhatsApp hired top developers from Eastern Europe. Their priority was to create a mobile app with the easiest interface and a simple messaging technology. As we all know, the app went on to break top rankings on Google Playstore, Apple App Store and all other major app stores across the world.
In fact, the company outsourced its iPhone app development to a developer named Igor Solomennikov who later went on to be hired as a full time employee.
Most businesses start out small and before they become rich enough to hire the world's best talent, they need to shave a few dollars here and there by outsourcing. WhatsApp did the same and went on to become a successful example of companies that use outsourcing to develop fantastic products.
8. National Geographic
National geographic – the company responsible for making us all a little more aware of our world – has also used outsourcing where required, to help us learn better and understand our earth better.
In order to encourage geography in the classroom, make students more interested and facilitate better learning, National Geographic made an app with the development company 10 Pearls. The GeoBee Challenge Mobile App features challenges, trivia, and exciting experiences to mobile devices, helping students learn and take deeper interest in their planet.
National Geographic chose to hire experienced app developers to build a mobile app, leveraging the best features of outsourcing – talent. While researchers and employees of National Geographic are some of the best photographers, journalists, naturists and anthropologists of the world, they may not be the best mobile app developers. Thanks to outsourcing, they don't need to start learning Java today.
9. Skype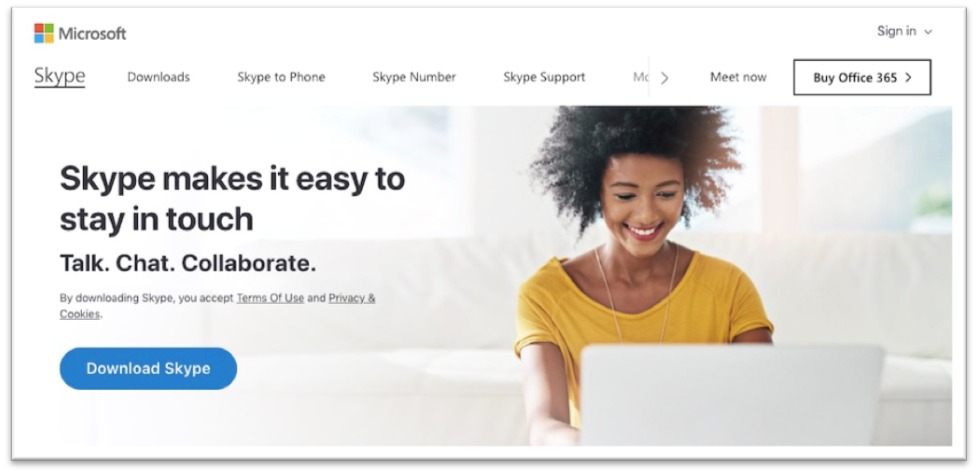 Another company that needs no introduction, Skype dominated the business communication and video calling world for a long time before other alternatives came along. Being one of the most popular companies to use outsourcing, Skype outsourced backend development of its app to three Estonian app developers. This became a successful engagement and once the app gained traction, the developers were hired as full-time employees of skype.
At a time when mobile phones were quickly replacing desktops as primary modes of connecting, skype could have faded out and lost much of its customers, had they not made the decision to outsource development to offshore talent.
10. AppSumo
Everyone has heard of AppSumo – the software deal website that helps entrepreneurs make money online with deals, discounts and promos on small business tools and free resources. With 730,000 subscribers, AppSumo is an extremely popular company that uses outsourcing to provide unique services to its customers.
Initially, AppSumo began as a simple side project that didn't make major budgetary allowances. Outsourcing proved to be a good idea. No one thought this venture would grow into an 8-figure business that it is today.
Outsourcing helped Noah Kagan and his team build the resource from the ground up at a low initial cost and scale it up with time. That's what makes outsourcing a winning strategy for entrepreneurs and businesses of all sizes.
Outsourcing with MoveoApps
MoveoApps has been helping startups and entrepreneurs make their vision a reality for over 7 years now. We don't just build apps, we help clients see the future potential of their small idea today. We provide strategic creative assistance to help founders manifest an idea into a digital product that solves real problems for their audience. Native and hybrid mobile app development, UI/UX design, QA Testing, web app development, landing pages, microsites and branding, everything you need to create a formidable digital presence. With a team of highly experienced developers and designers, we can help you explore possibilities you may not have thought of yet. Just tell us what you'd like to go and we'll show you how you can make that vision a reality. Our clients have repeatedly trusted us with their business because our developers have brought them the critical technological assistance they needed to grow their business.
Outsourcing software development is just like working with an architect. You tell them exactly what you want your home, or in this case, your app to be, and the architect will handle everything else, from the best quality building materials to the most efficient design, perfect fittings, flawless plumbing, wiring and finishing.
So that special idea you've been toying with for a while now, it's time to make it a reality.