Mobile phones don't always deserve the amount of flak they get for being the destroyer of our time and sanity. Mobile phones are but just a tool and what they do to us depends on how we use them. So while some use them to scroll Instagram addictively, there are others who actually become fitter, stronger, and healthier, by using the best fitness apps on their mobile phones.
That's right. You don't necessarily need to commute to a gym or a fitness centre to achieve your fitness goals. Fitness apps allow you to access live classes by certified fitness trainers right within your home or any time and place of your choosing.
The global market for fitness apps was valued at $13 billion in 2020, and is projected to reach $120 billion in the next decade.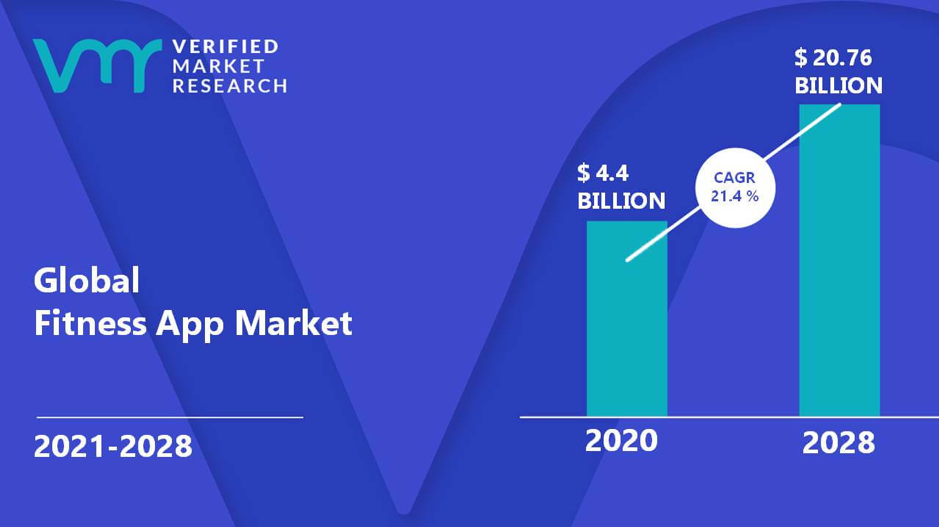 Source: Verified Market Research
Fitness apps were the leading app segment in 2021 with a revenue share of over 50.0%, owing to the increasing instances of obesity.
Source: Verified Market Research
The last few years truly showed us the importance of mobile fitness apps. Gyms were shut down and people were confined to their homes. Yet, the need to stay physically fit and internally strong was higher than ever. At a time like this, saying that mobile apps were a lifesaver wouldn't be an overstatement.
OK maybe it would be, but not too big of an overstatement.
Fitness apps are indeed a massive opportunity. Mobile fitness is a rapidly growing industry with a huge social and personal impact. There are so many reasons why fitness apps make sense.
Places to run freely and practice outdoor exercises are rapidly declining. Parks are disappearing, footpaths are shrinking, and roads are barely short of deadly.
Jobs are increasingly demanding and personal routines are overly erratic. To be able to go to the gym at a given time everyday is too much of a luxury.
Commuting to your choice of gym can be stressful and time consuming.
Certain fitness regimes like yoga, Pilates, barre, HIIT, or others may not be available in your area.
Some people just don't like the sweaty, loud, crowded ambiance of gyms. Some just prefer to workout in the serenity of their home.
Fitness apps are an all pervasive solution to these problems. Not only can you skip the commute and save a precious hour, your can also workout in the comfort of your home and have access to world class trainers and do any workout, no matter how niche it is.
With fitness apps you can learn Pilates from a native German instructor or Zumba from a true Brazilian. Your geographical limitations disappear and all the world is fair game.
Those are the reasons why fitness app development is such a rewarding business idea. Yes, there are big players in the race already, but I daresay the game is still wide open. There's plenty of room for innovation, and entire markets still up for grabs. More and more people are feeling the lifestyle crunch and missing gym sessions. We can still come up with ways to make fitness apps more convenient, accessible, and fun. People who are too deeply rooted in the idea that fitness training can only happen in person can be convinced to jump the fence and begin to see the benefits of fitness apps. And to do all this, entrepreneurs need to place their fittest foot forward and develop fitness apps that redefine the concept of exercise.
To that end, let's learn from the current best fitness apps. Let's take a look at what fitness apps like Nike and MyFitnessPal are doing right now to be the top fitness apps of 2022 and try to figure out how to take fitness app development to the next level.
Best Fitness Apps of 2022
1. Nike Training Club
Cost: Free
When the Covid pandemic hit, Nike Training Club made their premium content permanently free. Millions of new subscribers thronged to the app. That's just one of the things Nike did right.
Nike Training Club is like having a certified personal trainer all to yourself without the sky high prices. Their structured training programs offer a variety of personalised workouts giving users an amazing selection to choose from.
The app begins with an introductory question about how often you would like to work out and what kind of workouts interest you to help you design a personalised program.
There are over 185 workouts that range from high intensity and fast workouts to more relaxed stretching or yoga routines. Timings of the workouts range from 15 to 45 minutes and users can choose from beginner, intermediate, and advanced levels.
All workouts are designed by health experts and professional trainers. The core of these workouts lies in increasing strength so that the effects are not just temporary but long term. The workouts change overtime with your progress.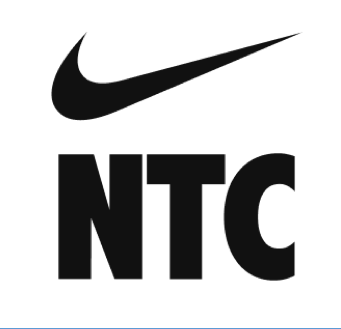 Pros
Personalised guidance from qualified fitness trainers
Interest based personalised recommendations
Little to no equipment required
Free premium services
Cons
Only one structured program at a time
Not Live classes
Integration with wearables could be better
Some Android issues reported
2. My Fitness Pal
Cost: Free, Premium costs $9.99 per month or $49.99 per year
Even without going into hardcore physical training, I'm pretty sure you've all used My Fitness Pal at some point in your day, especially after eating that whole burger and then wanting to do some damage control?
It started off as a website that records over 7 million food items from across the world and tells tour ask about the calories and nutrients in it. It evolved into an app that helps users keep track of their calorie intake by logging everything they eat into the app, like an online diary.
My Fitness Pal also tells you how many calories are burnt in different exercises based on your height and weight, helping you keep track of your entire calorie expenditure. Its database contains over 350 exercises of all kinds including yoga, dance, Pilates, walking, running, and even household chores.
The App allows users to maintain a constant vigil on their lifestyle by keeping an organised track of their food intake and exercise. The dashboard feel delivers all the information you need in a glimpse letting you get on with your day. In today's busy lifestyle, My Fitness Pal does a great job of helping users stay in control.
The app can be personalised with personal diet profiles and exercise regimen.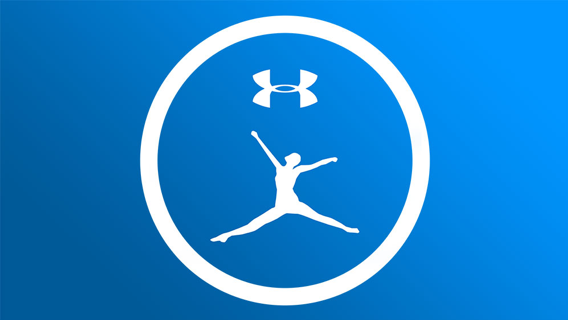 Pros
The app is very quick, convenient, and simple
Provides instant feedback on calories consumed and spent
Personalised diet profiles with vast variety of cuisines
Cons
Barcode scanner feature could use some improvement
No offline accessibility
Key Stats
My Fitness Pal has 200 million users making it one of the most popular health and fitness app.
It recorded $171 million in revenue in 2021, which is a 67% yoy growth
3. Sworkit
Cost: Free features, Premium costs $14.99 a month or $89.99 a year, 7 day free trial
In 2012, Ben Young, Ryan Hanna, and Greg Coleman brought the idea of customizable workout app to Shark Tank USA. Ever since, Sworkit has grown tremendously and is today the best fitness app for beginners.
The defining factor of Sworkit is easy workouts that beginners can easily do from their home without feeling exhausted or overwhelmed by fitness jargon. The app provides access to over 400 customizable exercises, direct access to personal trainers and a thriving community of fitness enthusiasts.
Cost effective
Easy workouts for beginners
Great customization
Access to trainer
Cons
Demonstration sometimes glitch
Less guidance with customization features
Too simple for advanced users
Key Stats
Over 30 million downloads and 10 million registered users
Worldwide revenue of $90k as of May 2021
4. Strava
Cost: Free, Premium costs $59.99 a year
For those who love the wind in their hair, Strava is the best app for running or cycling – or hiking, or canoeing, you name it – your way to fitness.
Strava is easy and intuitive to use. Before you begin to run or cycle, just press the record icon and let the app handle the rest. You het the option to pair a heart rate sensor, load your recent routes, or change the sport. Once you begin, the app track your speed, route, distance, elevation, heart rate, and more.
Strava lets you engage with and active community and compete to stay on top of the charts. It lets you build your own community by liking or unfollowing people whose activities you wish to stay in loop with – or compete.
This community and gamification is what makes Strava an addictive fitness platform. It is like an exclusive social media for fitness enthusiasts. That is a pivotal part of what keeps users motivated and on their fitness journey.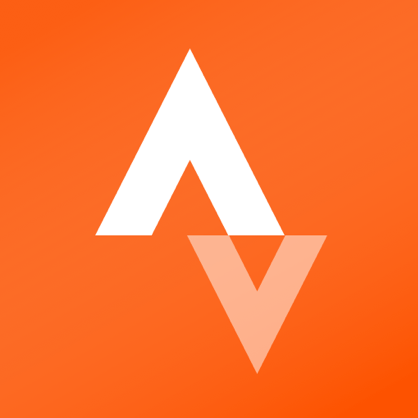 Pros
Great community, brilliant social aspect
Highly motivating
Free and easy tracking
Cons
There was a privacy breach, but security has since been heightened
Key Stats
Strava has 95 million active users as of January 2022
It generated $167 million in revenue in 2021
Nearly 2 billion activities completed in 2021
5. Fiton
Cost: Free with some premium features at $29.99 a year
FitOn is a wonderful free fitness app for celebrity workouts at home. It offers a variety of workouts including cardio, HIIT, yoga, strength, and more. Most astonishingly, Fiton offers workout session from celebrity trainers like Jessica Alba and Jenna Dewan.
Fiton features personalized workouts based on your fitness goals and personal preferences. The selection of workouts is huge and there's something for everyone. For those who like to workout from home but still crave that group feeling, there are livestreams.
While the workout sessions are fabulous and free, the premium vision of the app gives you personalized meal plans to help take your fitness journey to next level. There are also a range of meditation, calmness and mindfulness sessions.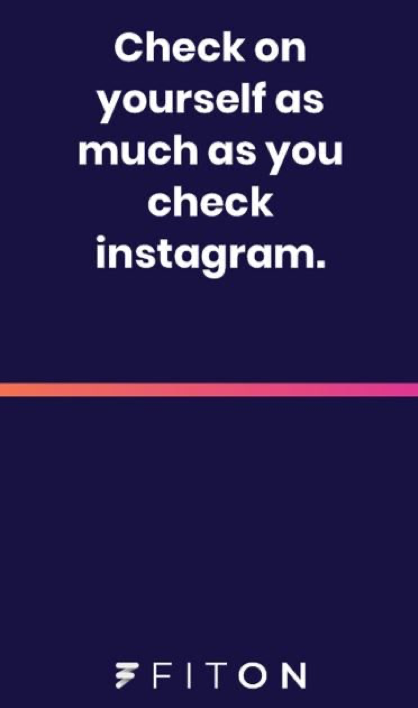 Pros
Huge range of free home workouts and Celebrity workouts
Guided meditations
Guides for healthy eating and better lifestyle
Cons
Only annual and bi-annual subscriptions, no monthly subscriptions
Key Stats
FitOn generated $400k in revenue as of July 2022
It grew from zero to 6 million users in 18 months
How to build a successful fitness app like the Top 5 fitness apps
You now know some of the best features of fitness apps that attract fitness enthusiasts. As you may be feeling right now, they seem to have covered it all up. However, you must understand that the market is forever growing and new generations of fitness enthusiasts come in all the time. With your finger on the pulse, you can take innovation to the next level and build fitness apps with highly engaging features.
–> Think on the lines of VR fitness – letting users feel like they are running on strenuous Alpine off-roads or picturesque riversides of Bali.
–> Take cues from Strava's social feature and take it a step forward by building a more engaged community, allowing users to organize meetup marathons and more social fitness activities.
–> Popular social influencers have more clout today than celebrities so consider building workout sessions with youtube and Instagram stars.
–> Find ways to motivate users more. The variety of workouts or celebrities only gets you so far. Motivating users to take out time and push their bodies requires excellent motivation. Consult expert athletes and psychologists to build better motivation into your app.
–> Focus on less explored markets like teens, adolescents, and seniors. Most conventional workouts tend to become either unappealing or over-intensive for the younger and older audience. Even though most fitness apps tailor workouts based on age, no apps currently seem to be making an effort to specifically reach out to these niche markets.
–> Other niche markets can include workouts for people with conditions such as arthritis, injury, physical disability, and more.
How much does it cost to develop a fitness app?
A free consultation with developers at Moveoapps will give you a precise idea of how much it will cost to develop your own fitness app, which is better than a hundred vague responses and calculators you will find on the web.
No two apps cost the same and the number of features you wish to add changes the app development cost dynamically. With Moveoapps' highly competitive pricing though, you can easily build a fitness app for anywhere between $5000 and $ 50,000.
Conclusion
Fitness apps are here to stay and that is a fact. It is also true that despite the massive players reigning the landscape currently, there is plenty of room for improvement and any number of new and innovative features can be added. Learn from the top fitness apps of 2022 and add your own unique sparkle to make an app even more motivating and engaging to get yor users addicted to fitness.
If the above ideas have inspired you to put your fittest foot forward and begin developing a fitness app, just do it! Get in touch with our engineers to help you take the next step in your business fitness journey.