Can mobile apps help your business increase sales? Yes, they can. That is why established companies like Starbucks, as well as innovative ideas like Airbnb, invest in mobile apps to take their businesses on spectacular growth journeys.  
Whether you are an entrepreneur working on your ambitious new idea, or a startup with its first line of products out, or a well-known company with sizeable sales coming in, a mobile app can help you increase sales, boost customer engagement, acquire new customers, and build a robust marketing strategy for your business. 
Developing a mobile app for your business paves way for a stronger growth curve. Various companies – big and small – have increased revenue and improved customer relationships by launching apps to support their business.
Already Successful Businesses Have Grown Stronger After Launching Apps
You begin to appreciate the power of mobile apps in increasing sales and accelerating business growth, when you see already successful businesses with well-established empires also turn to mobile app development. Big brands like Starbucks, Walmart, Sephora, and more have all developed their mobile apps to increase their sales, open new revenue channels, and provide unmatched customer service. 
Let us consider some examples 
Starbucks 
Starbucks has seen success by launching an app that provides a seamless and convenient experience for customers, allowing them to order and pay for their drinks directly from their mobile device. This has led to a 26% increase in transactions, as well as increased customer satisfaction and loyalty, as customers no longer have to wait in line to place their order.
The Starbucks app offers location-based promotions and rewards to customers, providing a personalized experience and increasing sales. The app also integrates with Starbucks' loyalty program, allowing customers to earn rewards for repeat business and encouraging customer 
Walmart
Walmart's mobile app has been successful in driving increased sales and improving the overall shopping experience for customers. The app features a variety of features such as in-store shopping, curbside pickup, and online ordering. Walmart reported that over 75% of online orders are picked up in store, and the app has been instrumental in driving increased customer engagement and sales.
"Those (customers) who have our app are making twice as many trips to Walmart, and their spend is 40 percent more," said Wanda Young, vice president of media and digital marketing at Walmart, Bentonville, AR.
Sephora 
Sephora's mobile app has been successful in improving the overall shopping experience for customers and driving increased sales. The app features virtual try-on technology, personalized product recommendations, and in-store payment options. Sephora reported that customers who use its app spend more than those who don't, and the app has helped the company build stronger relationships with its customers.
Target 
Target's mobile app has been successful in driving increased sales and improving the overall shopping experience for customers. The app features in-store shopping, curbside pickup, and online ordering. Target has said that its mobile app has been instrumental in driving increased customer engagement and sales retention.
Mobile Apps create new businesses from scratch
Airbnb Disrupted an Entire Industry with Its App 
Another example is Airbnb, the app that has revolutionized the entire hospitality industry – the very way people travel. Airbnb's app offers a seamless and intuitive user experience, allowing travellers to easily search for and book unique accommodations in destinations around the world.
In addition to its user-friendly design, Airbnb has also introduced innovative features such as "Wishlists," which allow users to save and organize their favorite listings, and "Experiences," which offer unique travel experiences led by local hosts. The app's use of user-generated content, such as photos and reviews, has also helped build a sense of community and trust among users.
Uber Disrupted The Taxi Hailing Industry 
Uber revolutionized the transportation industry by introducing a convenient, affordable and efficient alternative to traditional taxi services. The company's mobile app allowed users to easily request and track rides, as well as make secure payments. This disrupted the traditional taxi industry and created a new business model that was later emulated by numerous other startups in various industries. Uber's success lies in its focus on customer experience, utilizing technology to simplify processes and create a seamless experience for riders. The company has since expanded its services and now offers a range of transportation options, making it a one-stop solution for all transportation needs.
Mobile Apps Provide Unbelievable Business Growth 
A mobile app, or an e-commerce app can increase sales and enhance your brand by offering customers a convenient and personalized experience. They can improve customer engagement, and drive revenue. According to a study by App Annie, mobile apps are responsible for 86% of total time spent on mobile devices. This is a clear indication of the potential for businesses to reach and engage with customers through mobile apps. In fact, the global mobile app revenue is projected to reach $581 billion by 2020, according to Statista.
Investing in a mobile app can give your business a competitive edge and help you stay ahead of the curve. With the ability to collect data and analyze customer behavior, businesses can use the information to improve their offerings and better cater to the needs of their customers. This in turn leads to increased customer loyalty and retention. 
For starters, let's overview the many different ways in which a mobile app can help startups and small businesses become more profitable and successful.
Improved Customer Experience: A well-designed mobile app can provide a seamless and convenient customer experience, leading to increased customer satisfaction and loyalty.
Increased Revenue: Mobile apps can drive revenue by providing a direct channel to reach and engage with customers, leading to increased sales and revenue.
Data Collection and Analysis: By collecting data on customer behavior, startups can gain valuable insights into customer preferences and needs, allowing them to improve their offerings and better cater to their customers.
Enhanced Brand Awareness: A mobile app can enhance a startup's brand and visibility, reaching a wider audience and attracting new customers.
Competitive Edge: Having a mobile app can give startups a competitive advantage over those without, helping them stay ahead of the curve in a rapidly changing market.
Cost Savings: Mobile apps can automate processes, reducing manual effort and leading to cost savings for startups.
Increased Productivity: By streamlining processes and automating tasks, mobile apps can increase productivity and efficiency for startups.
Improved Customer Communication: Mobile apps can provide a direct line of communication with customers, allowing startups to respond to customer inquiries and feedback more quickly and effectively.
All of these benefits simply follow you wherever you go with a well-made app. One good e-commerce app is all that you need, to nail all the above crucial metrics for successful business growth. 
Mobile App Technologies Increase Sales And Customer Engagement
Now let's dig into some specific and niche level benefits that come from having a mobile app for your business. 
Mobile apps integrate the power of technologies like geo-tracking, push notifications, and mobile wallet integration to give your customers a truly seamless experience. Some of the ways mobile apps can increase sales by leveraging technology are:
Location-based Marketing
Do you remember walking into a busy market straight lined with various shops often selling similar merchandise. You also remember shopkeepers doing everything they can to lure you into their shop instead of your competing neighbour. 
Location based marketing gives you a more sophisticated way of basically doing the same thing. When your customers are passing by the store, not entirely sure if they wish to come inside, location based marketing apps can help you send the right push notification just in time, with the right offer , enticing them to step inside. 
Whole Foods, Sephora, Zomato, and various other brands use location based marketing to engage customers and close more sales, by allowing customers to receive push notifications and offers based on their current location, leading to an increase in foot traffic to stores and a boost in sales. 
In-app Purchases
Mobile apps can provide a platform for in-app purchases, offering customers the ability to purchase products and services directly from their phone. 
In Candy Crush, players can purchase in-game items, such as extra lives or power-ups, to help them progress through Candy Crush generated massive revenue from in-app purchases, grossing $1.21 billion in 2021, becoming one of the highest-grossing apps ever. As a result, in the world. This in turn allowed the developers to reinvest in the game and add new features, further enhancing its popularity and success.
Gamification
By incorporating game elements into their mobile app, startups can engage customers and encourage repeat usage. The popular language learning app Duolingo has effectively utilized gamification to enhance user engagement and motivation. By incorporating game-like elements, such as rewards, progress tracking, and leaderboards, they made learning fun and rewarding. As a result, users are more likely to continue using the app, leading to increased language proficiency and higher levels of engagement.
Personalized Recommendations
With data collected through the app, startups can provide personalized recommendations to customers, leading to increased sales and customer loyalty. Netflix app gains massive increase in sales and engagement, thanks to personalized recommendations to users based on their viewing history and preferences.
Push Notifications
Push notifications can keep customers engaged and informed, leading to increased customer engagement and sales. Indian food delivery app Zomato takes the cake with some of the most creative push notifications that make customers order food immediately.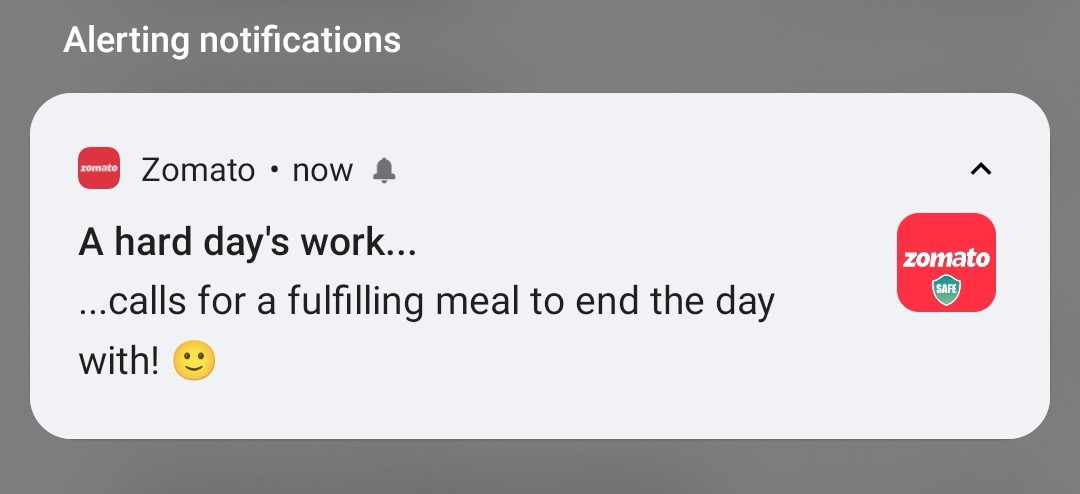 Mobile Wallet Integration
Integrating mobile wallets into their app can provide startups with a secure and convenient payment method, increasing sales and customer trust.
Mobile Loyalty Programs
Mobile apps can provide a platform for loyalty programs, allowing startups to reward their customers for repeat business and encourage customer retention.
Social Media Integration
Integrating social media into their mobile app can increase customer engagement and provide startups with a platform for viral marketing. Instagram integrates with social media platforms, allowing users to share their photos on multiple platforms, increasing customer engagement and visibility. It even enables one click sign ups with social media platforms to speed up user acquisition and onboarding.
Conclusion
As we have seen through this article, mobile apps are one of the most powerful weapons for bringing in business growth, increasing sales, boosting customer engagement, providing customer services, and building a strong business growth trajectory. Already established businesses with strong track records spanning decades also use mobile apps as much as brand new businesses launched by startups and entrepreneurs. When done well, mobile app development brings in immense benefits for businesses in every crucial metric. 
So no matter what stage you are at in your business, developing a mobile app will help you drive accelerated growth and increased sales and engagement. Get in touch with Moveoapps to help you know more about how we can help you. Schedule a free consultation today.