Mobile apps are taking over the world. Since the time Apple launched the App store in July 2008 to today where every other OS has its own app store, the adoption of apps by users has been tremendously fast.
There are millions of apps already available for the two most popular OS's Google's Android and Apple's iOS, and more are being released every day. This means there is fierce competition between mobile app developers to capture target audience mindshare. In this extremely competitive scenario, there is a very good chance that even well-made apps fail. It is, therefore, absolutely imperative that app developers start marketing their app much before actual launch. This will at least guarantee there is hysteria around the release of the app and it is well received. Once the initial hype dies down, marketers will have to make sure the app gets continuous publicity and users.
Here, we will talk about the steps a developer can take to guarantee the success of an app when it's launched and will provide marketing inputs for every stage of app life cycle.
At the stage of Inception
An app developer can start with the idea or very basic sketch of what an app will look like run it through some close friends and acquaintances. He can even make a test app for them to try it out initially to gauge their interest in the idea and get honest constructive feedback.
These should be a set of people who can be trusted not to leak any kind of confidential information and help in iteration of app to a stage that it can open up as a beta and can be seeded to a few thousand users. Let's call these people alpha testers.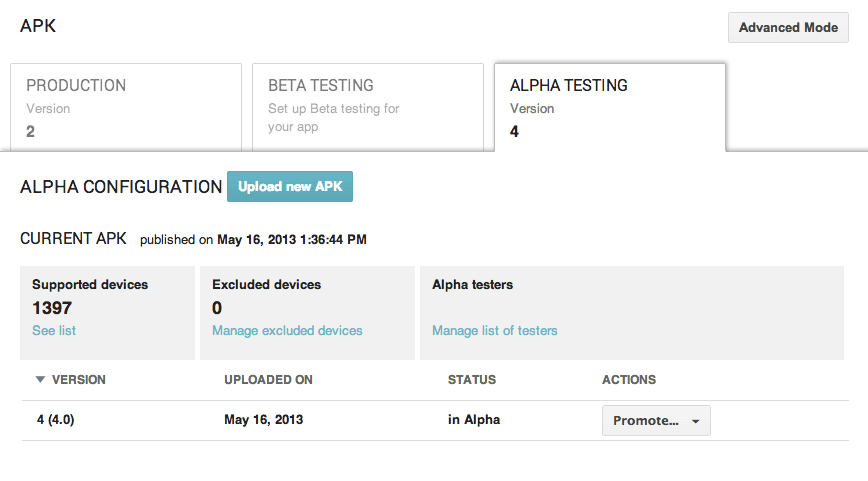 The alpha testers are people who shape how the app will finally look when it hits beta status. This can only happen when alpha users are very supportive and take out time to provide constructive criticism too.
A month before
By this time the Alpha users' feedback will be taken into account and after multiple iterations the app should be at the stage where app developers will be confident enough to release it to the general public.
At this stage, promotion must take place on blogs, social media, or any media outlet that works best for app promotion depending on the usage, industry and the audience it targets. A post about the app's features, a short demo video or a teaser will all work towards getting people interested and excited about the launch of the app.
You can also put people on waiting list and incentivize sharing app information on social media as a means to move up the line for trying out the app. This would be pretty much the Beta Stage and by this time a few thousand users would have used the app and reviewed it. This is also a stage where you should be clear about the parameters of app success and have a clear idea about success metrics. You should have a video showcasing the features of the app because it is easily understandable. If you are developing for Android, start with the official Android app store and then move onto other ones.
A week before
Draft and finalize your content for news release, press reports and texts and pictures to be shared on social media channels. Plan everything meticulously in advance and do not leave anything for the last moment. You won't have the time to take care of everything on the launch day.
Get to know the bloggers and reporters who have impressive reach amongst your app's target audience and make sure they know about the app and have early access to it; this allows them to cover it in their blog posts which will enable the app to garner a huge initial following and traction.
Search for publications which publish news or app reviews in the same industry as yours and check whether they will publish an app review, immediately after launch. This will improve app credibility.
Two to Three days before
Make sure that the hype machine is on till the very moment of app release.
If you can do so, offer a sneak peak of the app thus allowing reporters and media to write news stories that herald the impending arrival of your app. Finalize the visuals you can share with reporters including artwork, logos, screenshots and videos so that this article gives your target audience a very clear idea about the app and its functionality.
Launch day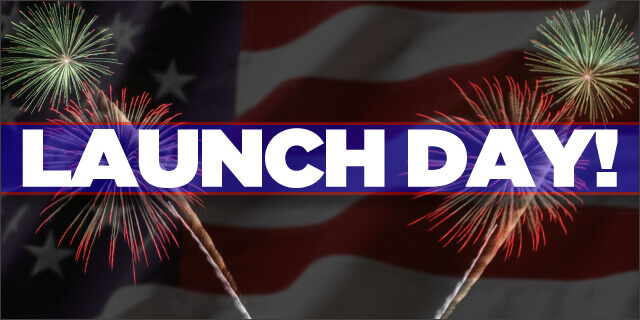 Reach out to everyone in your list (bloggers, industry experts, media personnel etc.) to boost awareness about app launch. Also make sure to send the app for review to big app review websites or bloggers and other publications who you think would love to know about it.
If you already have fans or existing users of a product or service, leverage them for spreading the word about the app by reaching out to them via your website blog, social media, and email newsletter to take their help for spreading word about your app. You can also run a "refer a friend" campaign to boost response and generate visibility.
Post-Launch
If you follow these pointers, you will definitely have a successful app launch; but as an app developer, you have to make sure that the momentum is maintained and the app is not lost in crowded app stores.
An app is often updated and you need to market these updates as well. You need to leverage diverse communication channels to talk about app improvements, debugs, additional functionalities etc. Moreover, integrating with other apps is a good way of getting new users and expanding the functionalities of the app. The simplest way to choose a partner is where users get some additional value because if the app integration is useful, both the apps can grow together.
Read also:7 Things To Keep In Mind For App Store Localization
Also, continuous social media engagement makes a huge difference. Users normally provide feedback, suggestions, complaints and more through social media so create a Twitter profile of your app and/or a Facebook page as well. Be sure to engage with users and potential users, respond to their feedback, take corrective action and implement their recommendations if feasible. And above all do not forget to thank them for using your app.

App marketing is a critical driver of app success, and you need to kick-start this process right from the very beginning, when you've zeroed in on an app idea.